The annual village fete returned at last for 2022 and we were delighted to be invited back to play various tunes for the afternoon at a marquee near the duck pond. The weather held out (at least until after our final set) and there were plenty of fete attendees enjoying the various stalls, games and cream tea available.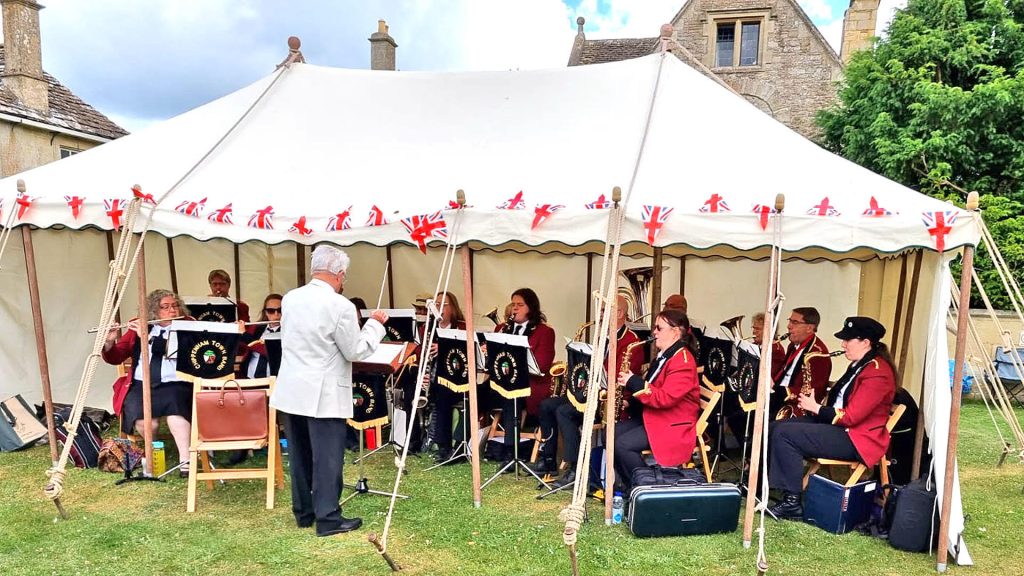 We were particularly appreciative of the considerate announcer waiting until between our pieces to publicize particular fete information, and also for praising the band's performance – even naming some of the music.
Overall it was a brilliant afternoon, we hope to return next year!