It was our first time to play in the Swindon Town Gardens bandstand; quite a stunning park (particularly the rose garden). Unfortunately there was a slight mix-up which meant the bandstand was double-booked so we were only able to play for the second half of the time.
We took shelter from the rain as we waited to be able to play, listening to the latin style music.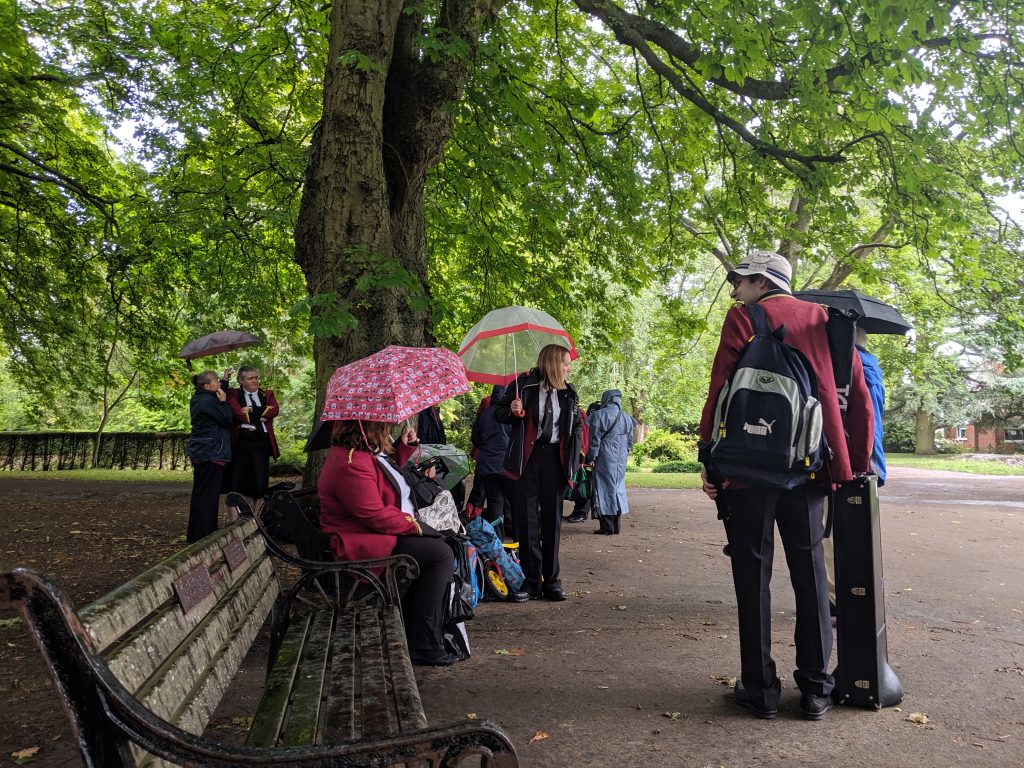 The other group were very helpful in packing up quickly for the changeover. We got through as many pieces as we could in our 45 minute set, all of us keen to play what we've been rehearsing.
The weather eventually cleared up and there were quite a few visitors to the park who listened to both bands. Definitely weather for a cup of tea instead of ice-cream despite it being August!