We were delighted to perform a concert celebrating both the 30th year of the Chippenham Town Band and also the 20th year of The Cause Music and Arts (an incredible venue for various groups including our band rehearsals for the last 21 years!)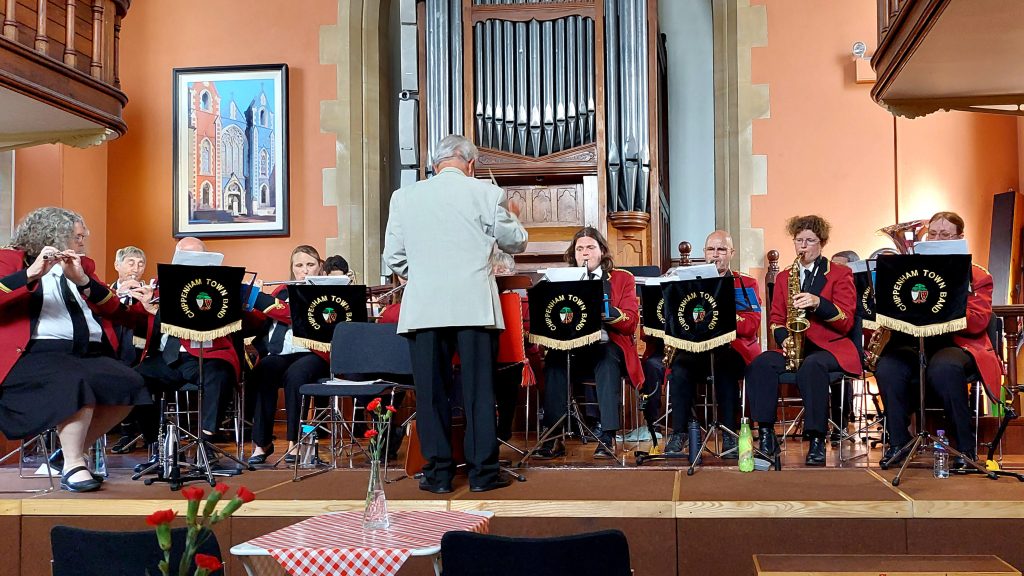 A varied selection of music was chosen showcasing some of our very talented players with solos featuring the piccolo, trombone, clarinet, euphonium, alto saxophone and even the tuba!
Pieces performed during the anniversary concert:

Ellington (composed by Duke Ellington, Eddie De Lange, Irving Mills, Luther L. Henderson, Manny Kurtz, Bob Russel and arranged by Larry Kerchner)

Intermezzo Cavalleria Rusticana (Pietro Mascagni)

Rocking for Piccolo (Josef Bönisch)
Waltz No. 2 (composed by Dmitri Shostakovich arranged by James Curnow)
Embraceable You (composed by George Gershwin and Ira Gershwin, arranged by Warren Barker)
Marching Through the Movies (arranged by Nigel Hall)
Cant' Help Falling in Love (arranged by Frank Bernaerts)
Mondo Glissando (Mike Hannickel)
Moonlight Serenade (Glenn Miller)
Forgotten Dreams (Leroy Anderson)
We'll Meet Again (Ross Parker and Hughie Charles)
It was a wonderful afternoon which included special guests performing folk music. The interval involved a splendid array of cakes, tea and drinks with a display of band history – see snippet below: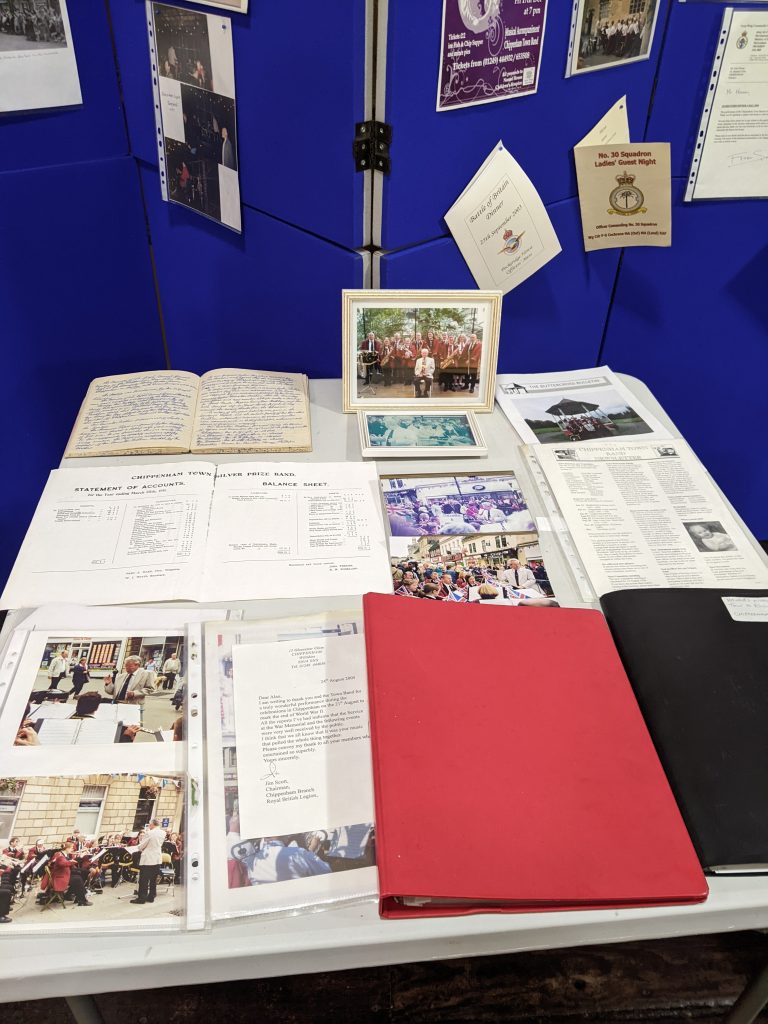 There was a closing collection for Children in Ukraine which we are very heartened to hear raised an astounding £350 – many thanks for all the donations.