The third concert of 2021 for Chippenham Town Band involved a fair journey to a beautiful Plaza at the Centre Parcs near Longleat. For the occasion we focused on military style music including various marches as well as some swing classics. There was the traditional pause at 11 with the Last Post resonating throughout the Dome (see photo).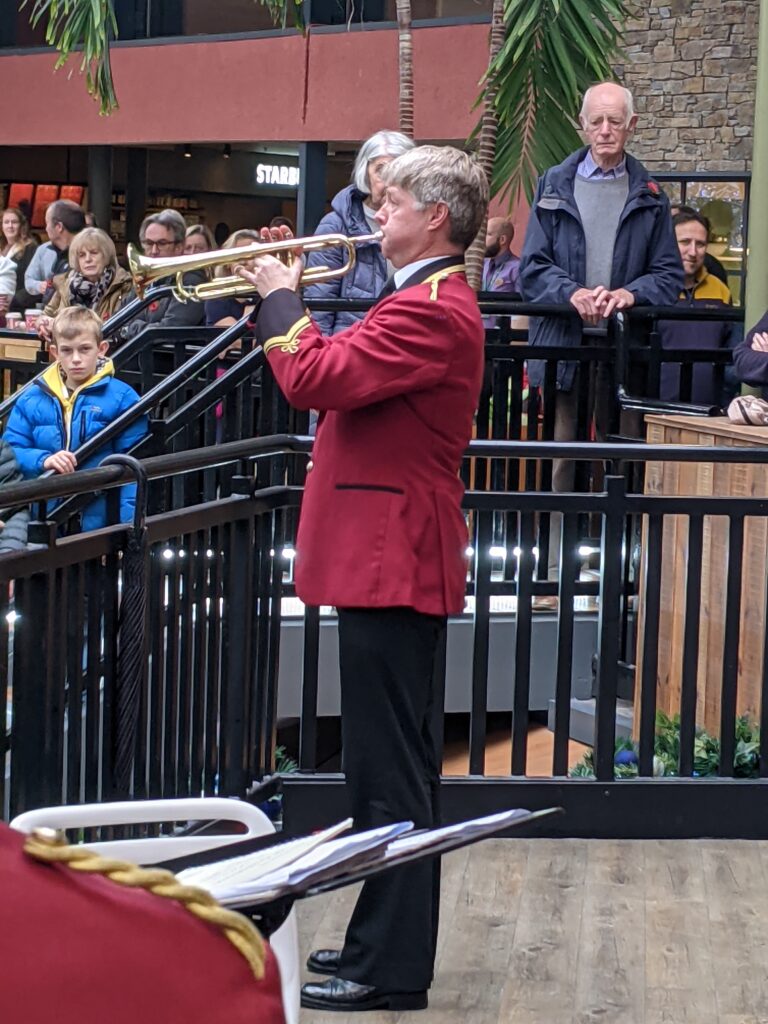 We also played a "Marching Through The Movies" medley which surprised the audience when we started with whistling part of the Colonel Bogey March. Thankfully the rest of the piece involves our more traditional wind instruments!
The mix of solemn music such as "Nimrod" (from Enigma Variations) and the "Theme from Schindler's List", with striking tunes including "The Dam Busters", "Thunderbirds" and "Those Magnificent Men In Their Flying Machines" seemed perfect for the morning and the audience seemed to appreciate the live music.
We are hoping to return to this location on Christmas Eve for festive carols!