Monthly Archives:
July 2019
A delightful summer concert in the park, with lots of visitors listening to our tunes.
We were delighted to be welcomed back to play for shoppers at Leekes, this time for a Privilege Card holders' evening 6-8pm. We were invited inside and upstairs to the cafe area to play as the cafe was closed from 4:30pm. Shoppers had some stalls on the ground floor for drinks and nibbles.
Quite a few shoppers paused to try out the settees whilst listening to our music which included a Beach Boys medley, Elvis Presley tunes, Moonlight Serenade, Basin Street and The Muppets to name but a few.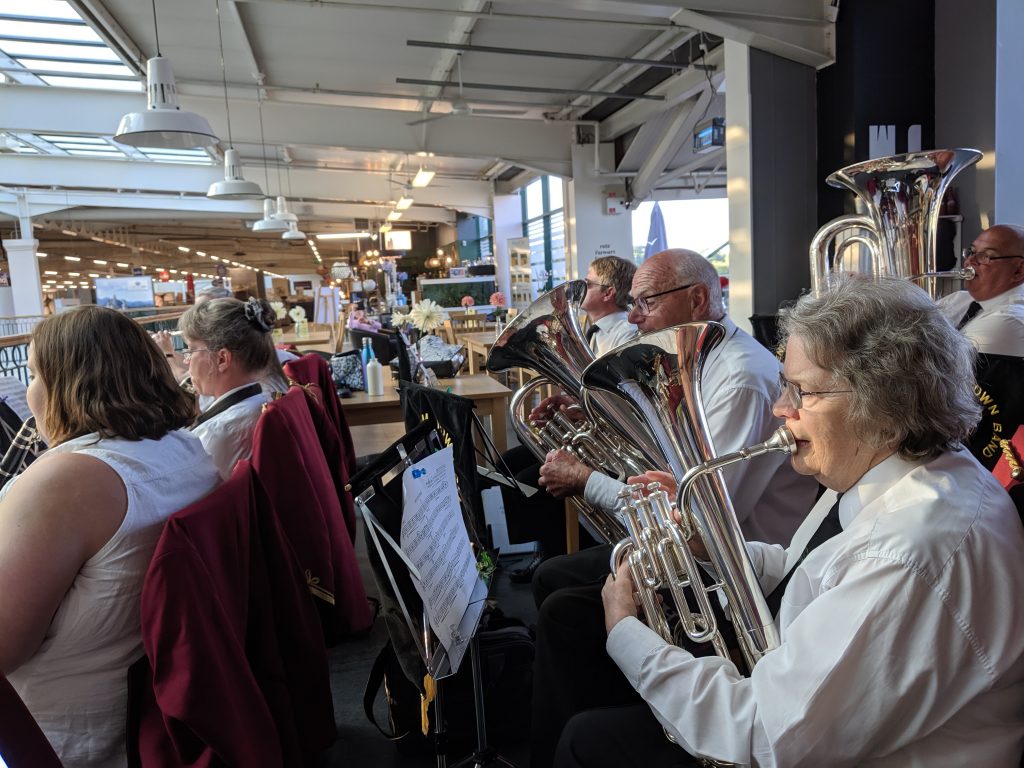 I was seated right next to a display of delicious cakes and biscuits – I simply must return when the cafe is open!